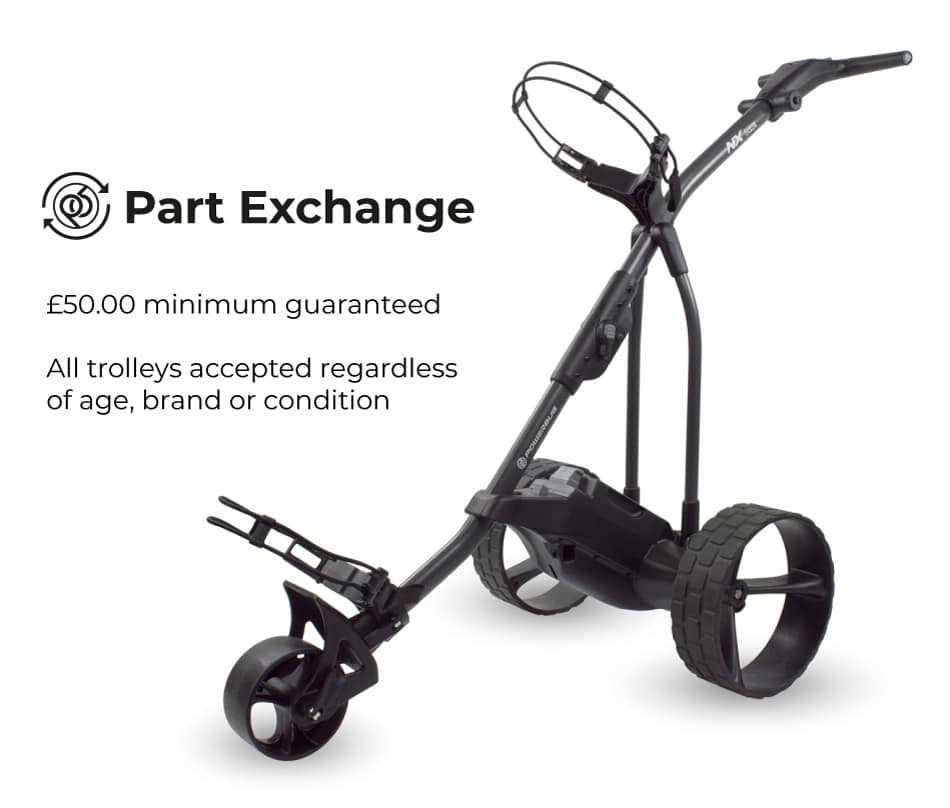 Golf Trolley Part Exchange
Trade in your old golf trolley against a brand new PowerBug electric golf trolley and receive a guaranteed minimum of £50.00.
Our easy 3 step trade-in process allows you to effortlessly trade in your old trolley.
All types of trolley are applicable for this offer, no matter the brand, age or condition of your old trolley.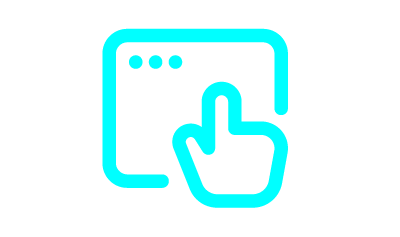 Step 1
Purchase your new trolley with the trade in discount applied using the the form below.
We'll confirm the trade-in value via email to guarantee your discount.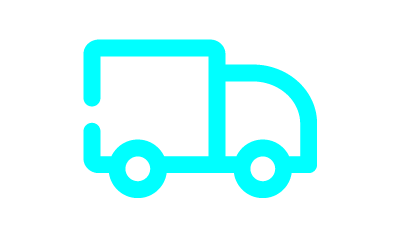 Step 2
Receive and unbox your brand new PowerBug trolley.
Pack your old trolley up into the box that the new one was delivered in.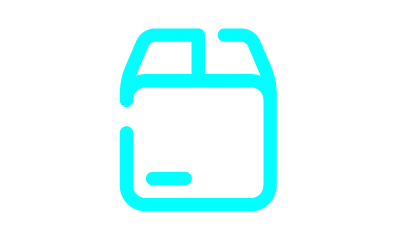 Step 3
We'll arrange for the return and recycle of your old trolley free of charge.
Parcelforce will collect it on a convenient day for you.
Golf Trolley Part Exchange
It's a golf trolley part exchange programme that allows for the easy replacement of your golf trolley.
All trolleys are accepted, no matter the type, age, brand or condition of the trolley.
We guarantee a minimum of £50 for your old trolley, with every trade in enquiry reviewed individually to offer a fair and reasonable price. Many trolleys in average condition and in full working order can expect upwards of £100.00
Complete the form above and a member of the team will review your enquiry and offer a no-obligation part exchange discount via email within 24 working hours.
Should you wish to proceed with an order simply reply to this email and a member of our team will help with organising your purchase with the agreed discount applied.
Yes - All types of trolleys can be part exchanged against a new PowerBug - Push, pull or electric trolleys are welcome eligible for our trade in deal.
Yes, the price we offer for the trade-in of your old trolley is guaranteed.
The trade-in value is discounted from the price of your new PowerBug at the point of sale so you can be sure the part exchange value is final.
After you have received an unboxed your new PowerBug trolley, you can use the delivery box to package your old trolley.
Once it's ready, simply contact the team by telephone or email and we'll arrange for Parcelforce to collect the trolley from you free of charge on a day that's convenient for you.
There's no rush to return your old trolley, we understand that you may need a few days to organise this.
No - We don't expect you to clean your old machine. We understand the conditions in the UK can often lead to a muddy trolley.
This is also another one of the benefits to trading in your old trolley vs selling it privately, no pre-sale preperation needed!
If it's in good working condition, we'll help it go to a new owner after refurbishment in our workshop.
If not, we'll responsibly recycle it so we can save more precious materials and take less from the earth.