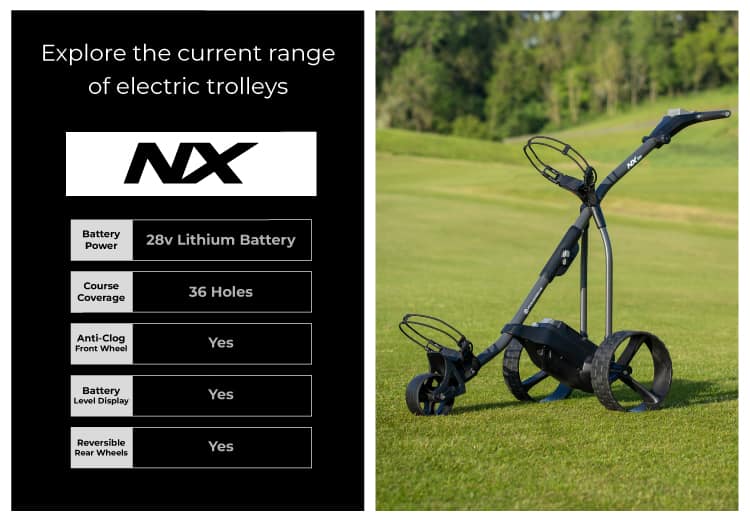 PowerBug Buying Guide
Take a look at the range of PowerBug electric trolleys and compare the different features to find the perfect golf trolley for your needs.
Lithium powered electric trolleys from £599.00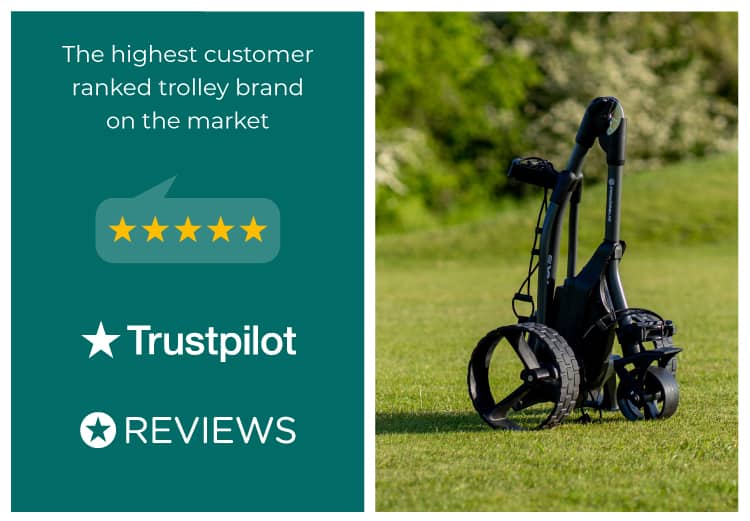 Why choose a PowerBug?
Take a look at how the PowerBug trolley compares to other brands on the market.
Enjoy the features and qualities of the more expensive brands trolleys without the large price tag.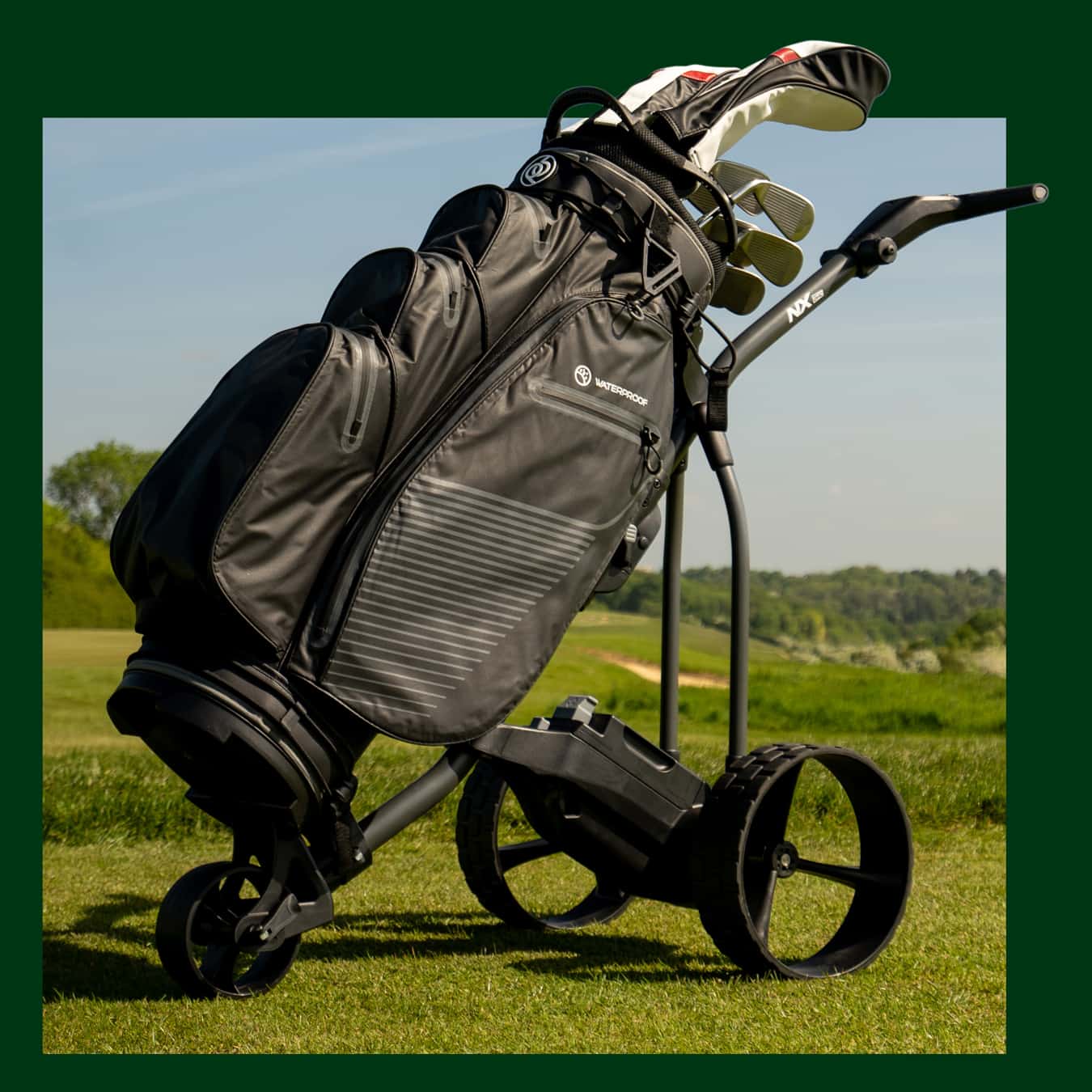 Welcome to PowerBug
Your Trusted Electric Golf Trolley Manufacturer Since 2003!
We're an industry-leading electric golf trolley manufacturer with over two decades of expertise, we proudly stand as one of the top electric golf trolley manufacturers worldwide, setting new standards with in reliability, value & customer service.
We offer an industry-best manufacturers warranty on all our electric golf trolleys and Lithium batteries. Say goodbye to worries and focus on your game, as we provide the ultimate customer peace of mind, offering all the thrills of owning a premium electric golf trolley without any fuss.
With over 6000 independent customer reviews, we have built a reputation for excellence. Our customers share their unfiltered experiences with us through our review portals, empowering you to purchase your new golf trolley with absolute confidence.
Stay up to date:
PowerBug Latest News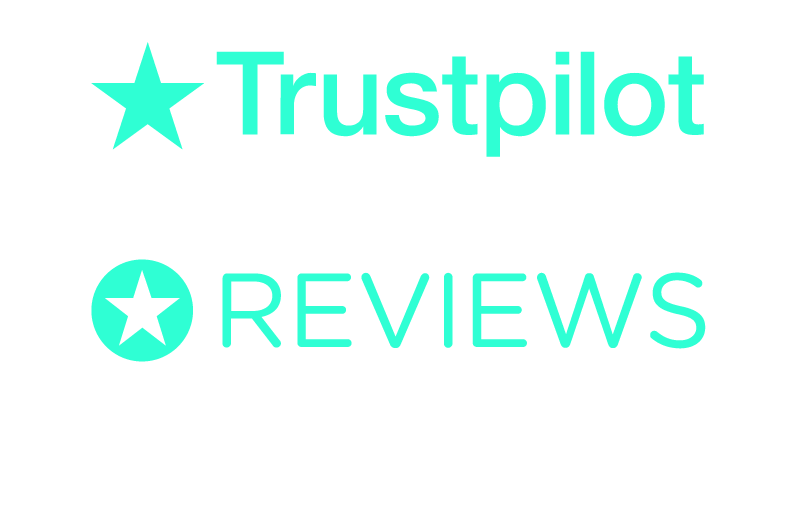 Purchase with confidence
Over 6000 real customer reviews
We're proud to boast the highest ranked customer reviews in the golf trolley industry.
Purchase your next golf trolley with confidence in reliability, value and customer service.
Take the weight off your game
Using an electric golf trolley allows you to effortlessly transport your clubs and equipment around the course. The PowerBug trolley is a motorised, taking the weight of your equipment allowing you to feel more relaxed and less fatigued during your round.
Electric golf trolleys are enjoyed by golfers of all ages. It has been proven by golf industry medical experts that carrying your golf clubs is extremely stressful on your back and can cause posture issues.
Allowing a PowerBug trolley to transport your clubs around the course will prevent potential future injuries caused by carrying your clubs and also help bring more enjoyment to your game if you already have some issues that are effecting your golf.
Pull trolleys have also been found to cause similar issues with back, core strength and posture.
Our fantastic 0% finance options allows golfers to spread the cost of an electric golf trolley and often carries a lesser monthly cost than trolley rental. With Lithium powered trolleys from less than £20 a month an electric golf trolley can be a very affordable utility.
The PowerBug range is very easy to navigate with two different models available, the NX Lithium & NX DHC Lithium.
If you already have a golf trolley, be it a push, pull or electric model it can be part exchanged for a new PowerBug trolley. An enviornmentally friendly way of upgrading your trolley, our dedicated team takes care of responsibly recycling all part exchanged machines.
We accept all trolleys no matter the brand, age or condition of your existing model.
Trading in your old trolley has never been easier with our 3-step process.