For the golfer that is looking for an easy to use, reliable and fairly priced trolley check out the new NX Lithium. This next-generation trolley features a powerful 28v system and a 36-hole battery that can handle even the toughest courses.
For golfers playing on particularly hilly courses, consider the NX DHC Lithium. It includes everything from the standard NX trolley, plus Downhill Control and an electronic parking brake for maximum control and safety.
We're confident that choosing PowerBug will help elevate your game and make your time on the course even more enjoyable.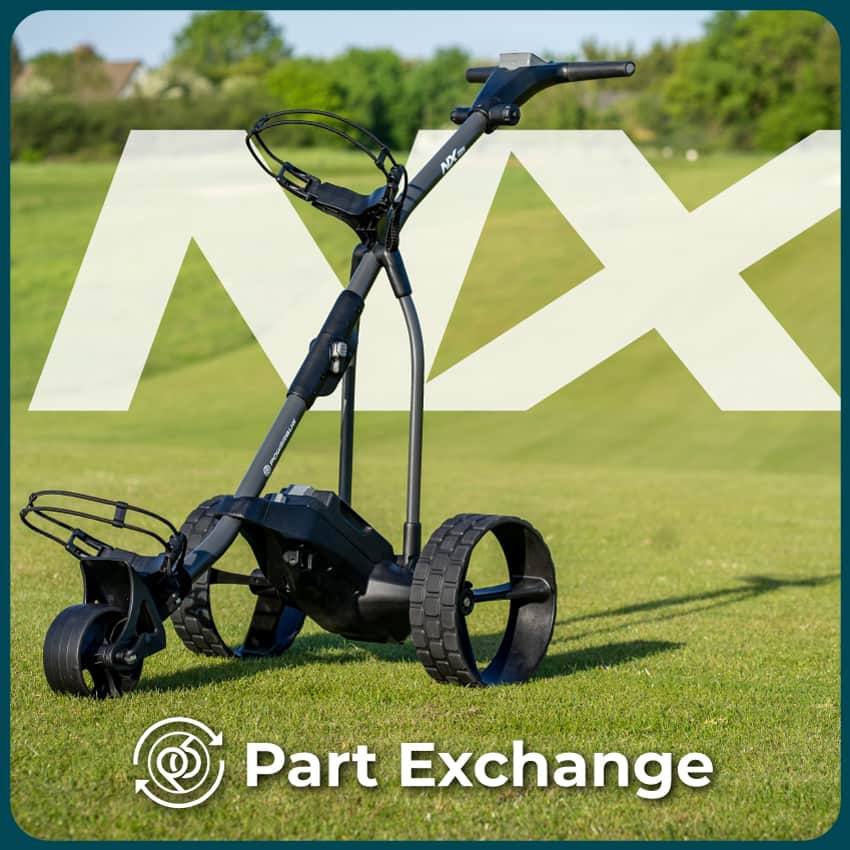 Part Exchange Offer
Trade in any trolley against a new PowerBug and receive a guaranteed minimum of £50.
All trolleys accepted regardless of age, type, brand or condition.