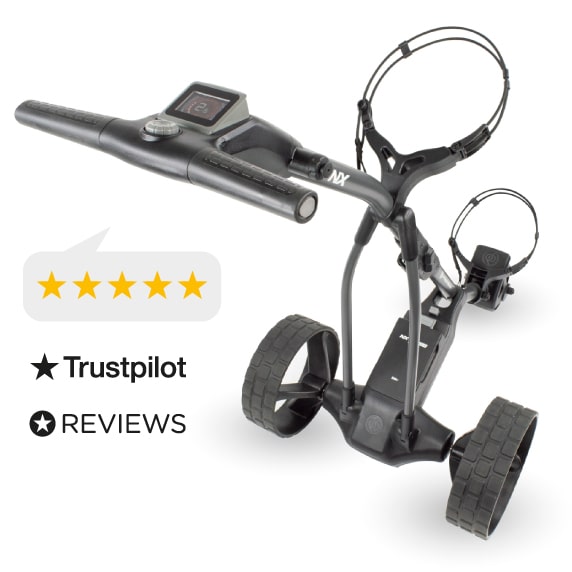 Reviews & Feedback
At PowerBug, we're all about going above and beyond for our customers – because we know that great products are just the beginning. That's why we offer unbeatable value and quality with our electric golf trolleys, while also providing top-notch customer care long after the sale.
But don't just take our word for it – with over 5800 real online customer reviews, we're proud to say we have the highest ranking in the electric golf trolley marketplace. So, when you choose PowerBug, you're not just getting a trolley – you're getting a team of experts who are dedicated to your satisfaction.
6500+ Customer Reviews
If you're looking to level up your golf game, an electric golf trolley is a game-changer. With so many options out there it's important to find one that's built to last. That's where PowerBug comes in - we've got you covered with reliable, great value golf trolleys that have earned us top ratings from our customers.
Say goodbye to the hassle of carrying or pushing your golf bag and hello to a smoother, more enjoyable round.
Join the trend towards smarter, more efficient golfing with PowerBug - you won't regret it!