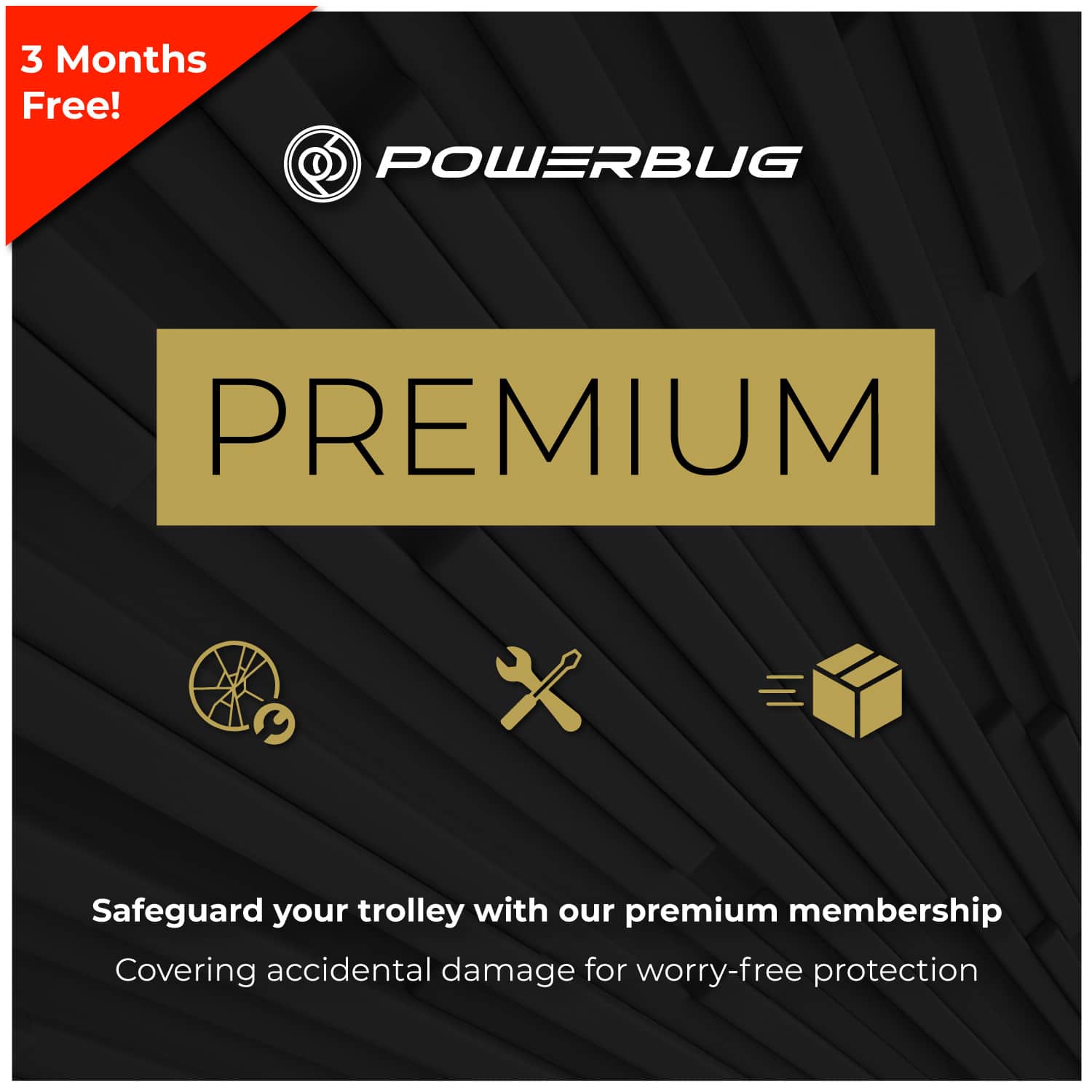 Premium Membership
✔︎ First 3 months free!
✔︎ Accidental damage cover
✔︎ Instant product replacement
✔︎ Cancel any time - No contracts
First 3 Months Free!
For a limited time only new PowerBug Premium subscribers can enjoy their first 3 months of membership completely free of charge.
Cancel any time, no contracts or obligations - Offer ends soon!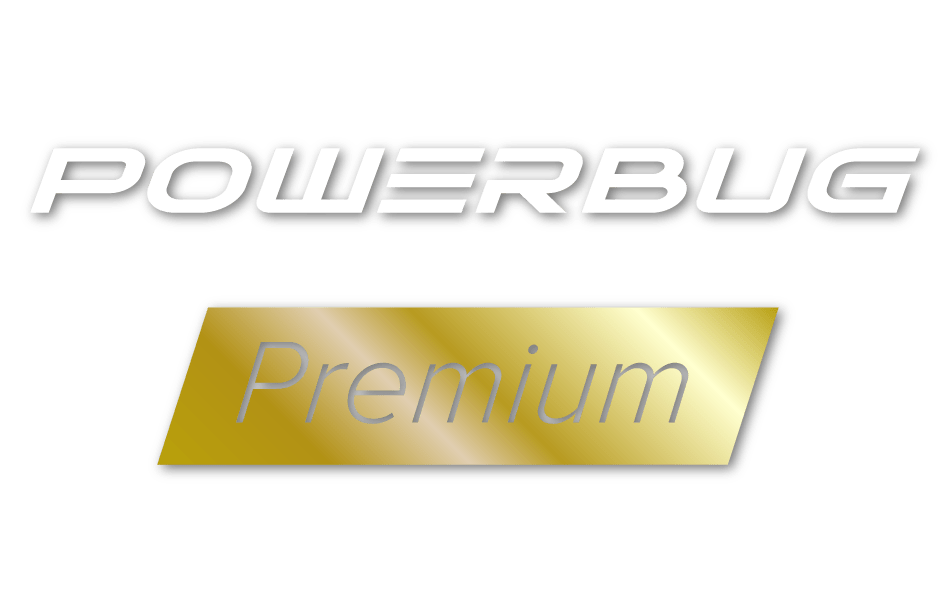 Enjoy peace of mind with your electric golf trolley for a low monthly cost.
In addition to the standard manufacturers warranty, PowerBug Premium is the worlds first support package offering ultimate electric golf trolley cover.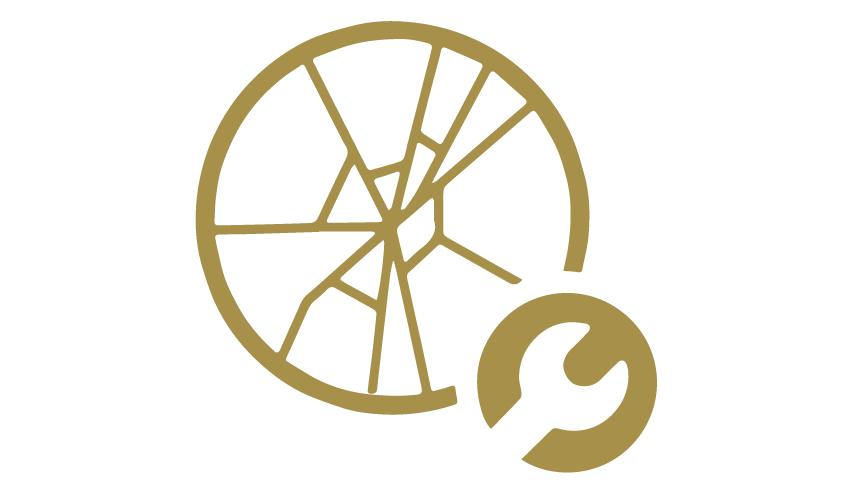 Accidental Damage Protection
Full replacement cover protecting your PowerBug from accidental damage.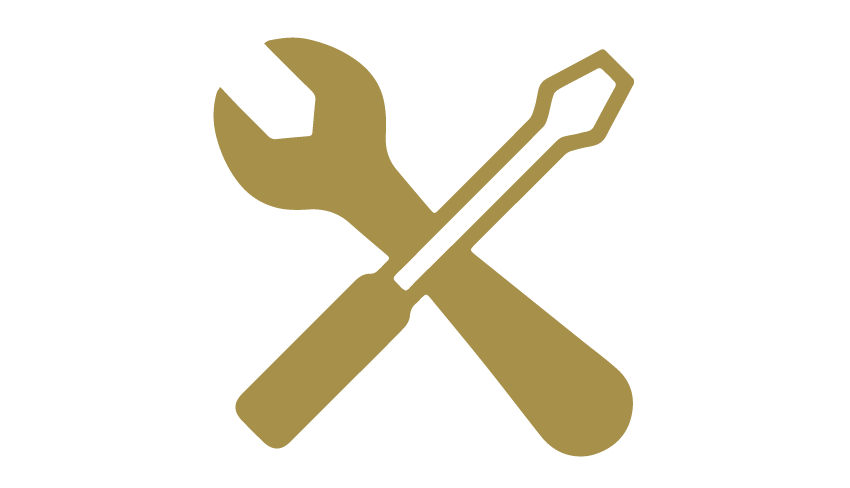 No contract monthly billing
No contracts, cancel at any time with our easy 30 day rolling subscription.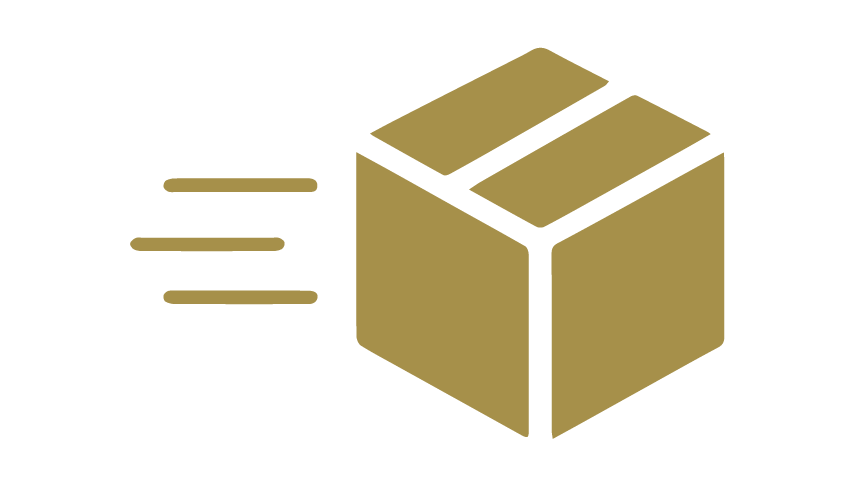 Instant Product Replacement
Instant no quibble product replacement in the event of a warranty claim.
Flawless service & support directly from PowerBug.
As standard, all PowerBug trolleys & batteries are equipped with an industry-best manufacturers warranty.
Our brand ethos revolves around producing reliable and great value electric golf trolleys, enabling trouble-free rounds of golf without the burden of carrying or pulling your golf clubs.
In addition to the standard manufacturers warranty, PowerBug Premium is an optional support package that will keep you on the golf course should there ever be either a warranty or accidental issue.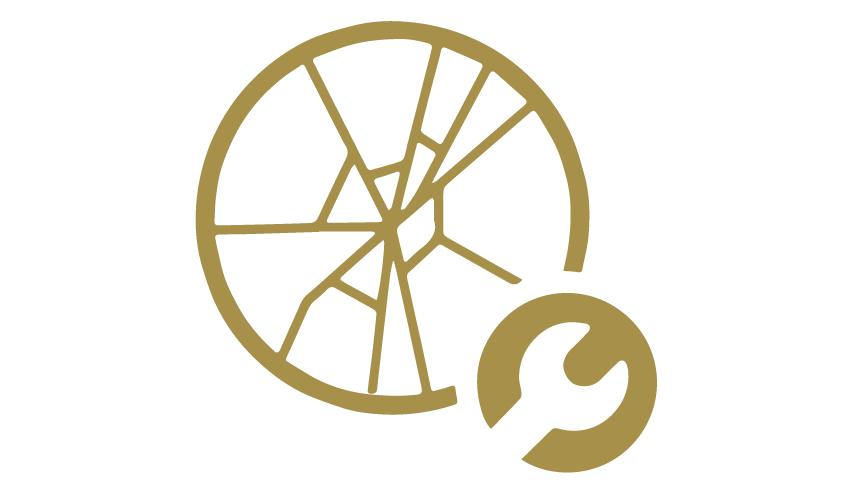 Accidental damage cover
Protect your PowerBug against accidental damage.

If your trolley or battery is damaged in an accident, we'll simply collect and replace the product with a brand new unit.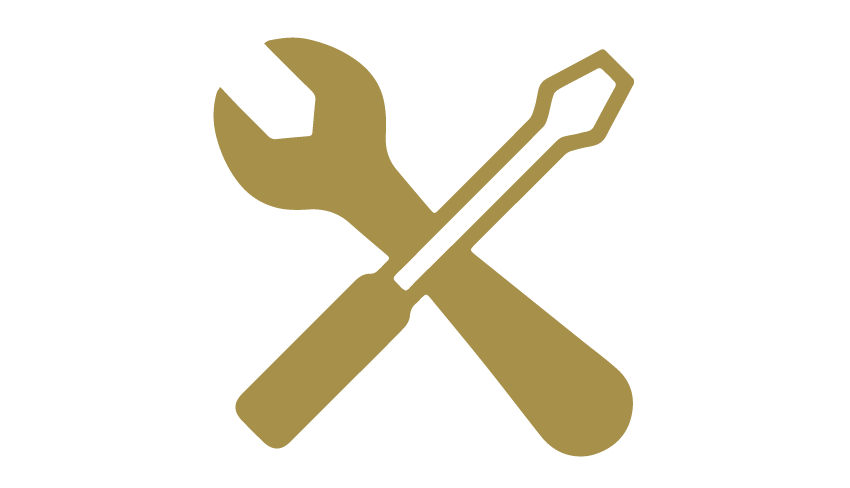 Instant Warranty replacement
In the rare event of a warranty claim, the product will be replaced with a brand new unit.
We're proud to be the only electric golf trolley brand on the planet offering this level of service, displaying full confidence in our product.
Why Choose PowerBug Premium?
All PowerBug trolleys are equipped with a full manufacturers warranty as standard.
Take a look at the chart below to compare the different cover types:
Who can subscribe to PowerBug Premium?
Premium is available to all UK based PowerBug customers that have purchased a new trolley within the last 30 days.
Premium membership cover is available for your PowerBug trolley for up to 5 years and can be cancelled at any time.
Terms & Conditions - PowerBug Premium Membership
Making a claim:
In the event of either an accidental damage or warranty related claim, please contact the team here or by calling 01753 857 838.
Payment policy:
Membership is paid every 30 days with a recurring method of payment chosen at the checkout when subscribing.
Payment methods can be updated should your preferred method change.
PayPal, debit & credit cards are accepted forms of payment.
Eligibility:
GT Lithium, NX Lithium & NX DHC Lithium
(PowerBug electric trolley supplied with a battery & charger) are eligible for PowerBug Premium.
Subscription must be completed within 30 days of purchase.
Subscriptions made after 30 days of purchase will be automatically cancelled.
Accidental damage policy:
Premium membership covers the trolley user for accidental damage. For a claim to be eligible, the product in question must still be in possesion of the user. Damaged goods will be collected and replaced with a new unit accordingly.
Cancellation policy:
There are no contracts with PowerBug Premium, and the cover can be cancelled at any time.
Cover can be cancelled by logging into your subscription portal online, or by contacting PowerBug directly.
Please note: PowerBug Premium cannot be renewed after more than 30 days of a policy being cancelled.
Wizza LTD (Brand owners of PowerBug UK) reserve the right to cancel or void any Premium membership if the terms of the agreement are breached.
Premium membership is only available for the original customer of the trolley and cannot be transferred to the new owner in the event of the sale of the unit.
All claims are reviewed by our team individually to provide a tailored service to every case. We reserve the right to decline malicious or spurious claims.
Premium cover excludes consumables.