NX Towel Clip
The PowerBug NX Towel Clip offers two ways to secure your golf towel.
You can easily attach it to the PowerBug NX accessory mounting point using the quick release tab.
Alternatively, if it's raining, the universal umbrella pole clip allows you to hang your towel on your umbrella, keeping it dry and protected from the rain.
Trolley Mounting
Clip your towel onto the handle of your NX trolley, allowing for easy access and to stop the bottom of your towel dragging along the wheels of your trolley.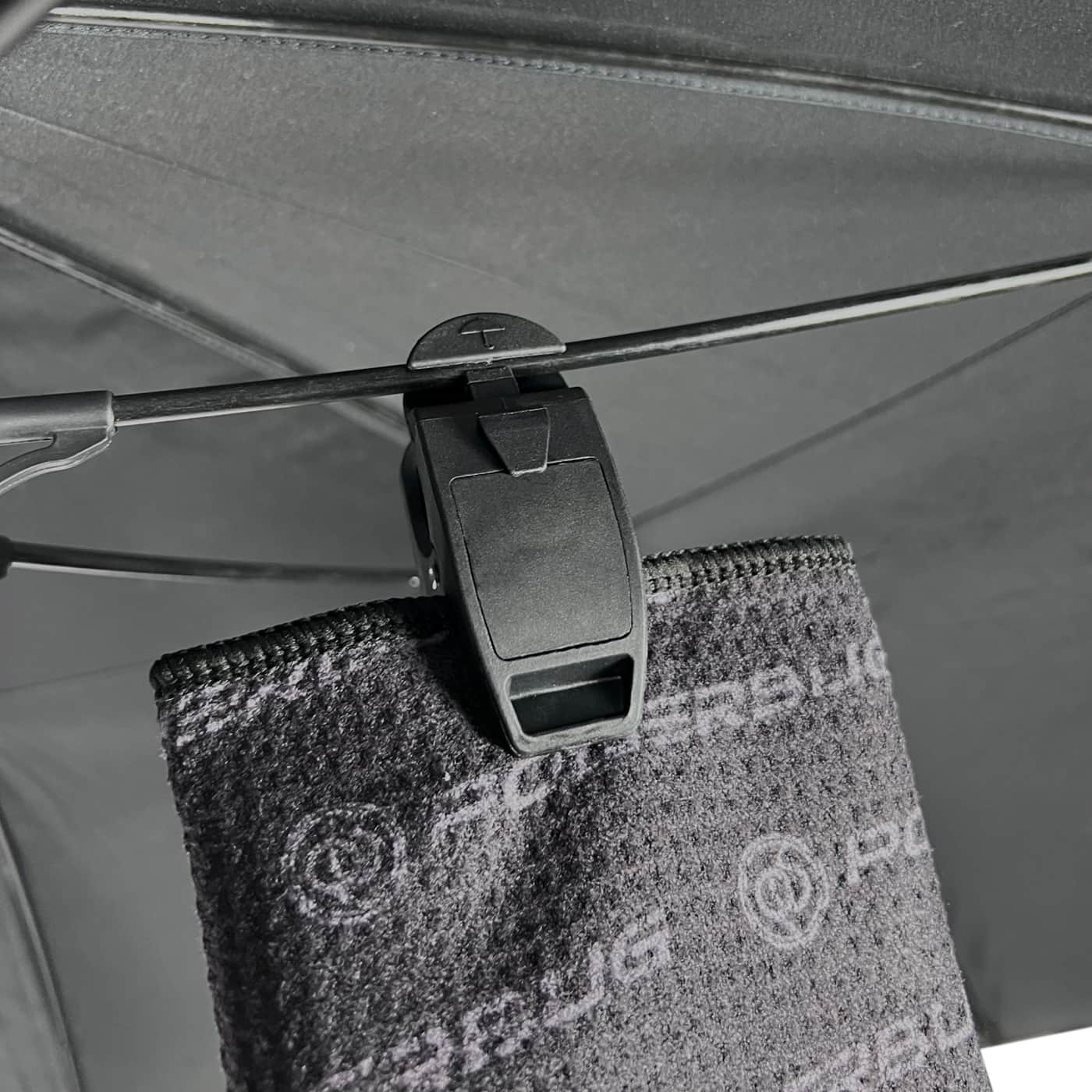 Umbrella Mounting
The universal umbrella mounting clip is designed to fit most umbrella interior poles.
It enables you to clip your towel inside the umbrella, keeping it safe and dry away from the rain.