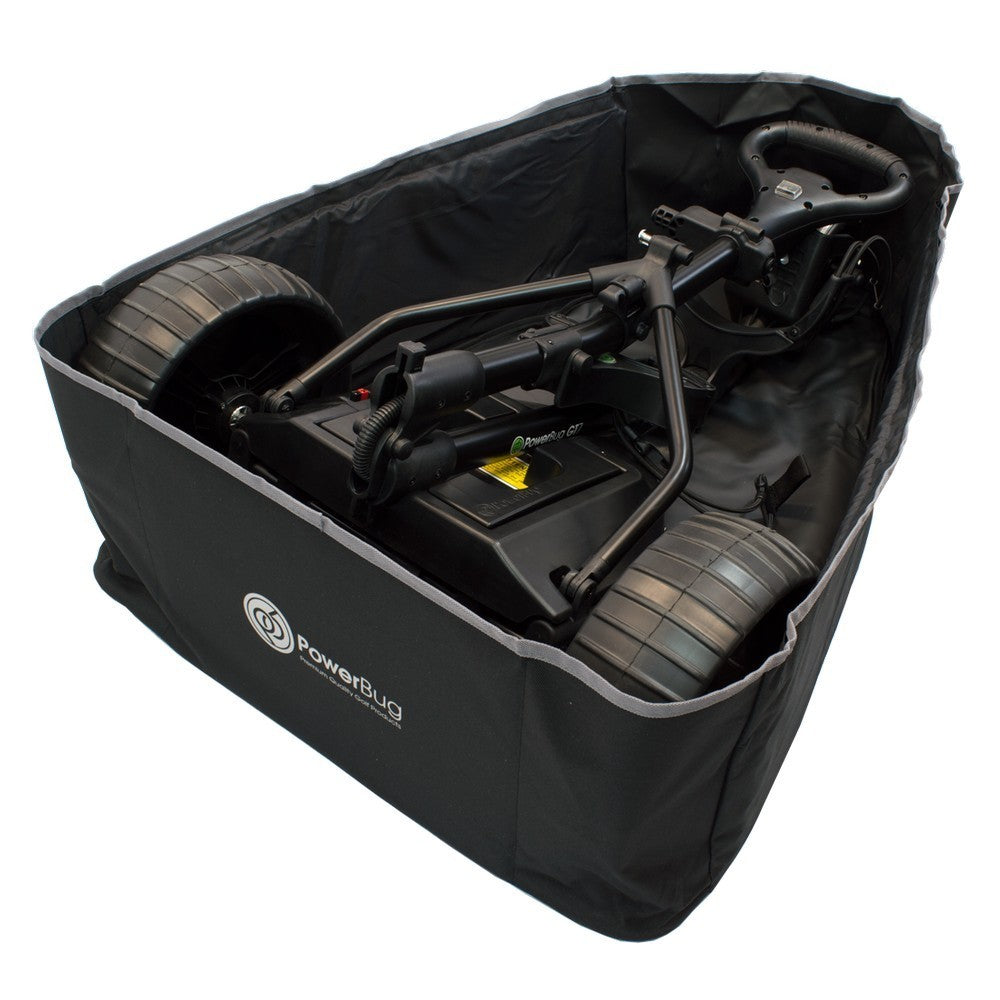 Boot Tidy
✔︎ In Stock - Immediate Dispatch
✔︎ Free UK Delivery
Boot Tidy Trolley Storage
The open-topped PowerBug Boot Tidy allows you simply to drop in a folded trolley, keeping grass and mud away from the boot and vehicle interiors easily and without fuss.

The Boot Tidy allows damp shoes, gloves, waterproofs, to air and still keep items from spreading out to take over the entire boot.

When not in use, the boot tidy cleverly folds down flat taking no room at all in the back of your car. Universal Fit
Compatible with many other types and brand of trolley, not just PowerBugs. Take a look at the size guide to check compatbility with your trolley.
Dimensions:
Length (A): 90 cm
Width (B): 46 cm
Width (C): 61 cm
Boot Tidy Features
• Easy, no fuss storage and transportation of your cart
• Allows content to air naturally
• Lays flat when not in use
• Robust and lightweight design
• Ridgid back with semi ridgid sides
• Will carry most major brands of golf trolley
Authentic PowerBug accessory