Anti-Clogging Design
Perfect for use in winter conditions when the mud on the course can stick to the front wheel and the front wheel housing.
The dual front wheel assembly helps spread load on the front wheel area, and prevents a build up of mud due to the open wheel design.
The winter front wheel assembly comes pre-assembled and is ready for use on the course.
Compatibility
Compatible with the following PowerBug models:
PowerBug Sport X
PowerBug Sport
PowerBug Pro Sport
PowerBug Pro Tour
PowerBug GT7
PowerBug GT
PowerBug Ultra V
PowerBug GT8
PowerBug GT Plus
PowerBug GT DHC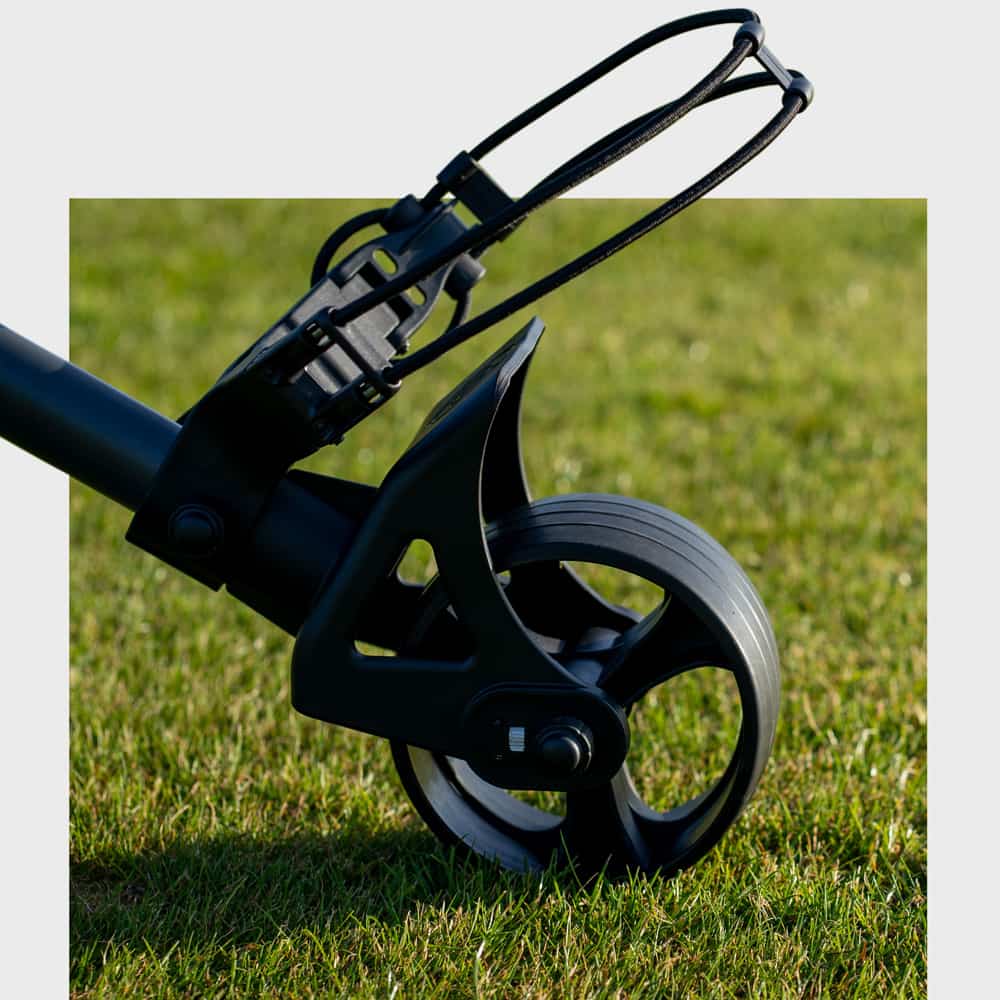 Is this compatible with the new NX range?
No, the dual front wheel is not necessary with the new NX range, as it comes equipped with a specially designed front wheel as a standard feature. This prevents the front wheel assembly from getting clogged during winter conditions.